Visit Good Samaritan Medical & Dental for a Comfortable Tooth Removal Experience
From the front desk to the emergency room, our dental practice consists of a professional and knowledgeable team who take your oral health seriously. We use state-of-the-art equipment to provide efficient, safe, and simple extraction of your broken or weak tooth and deliver a comfortable and pain-free experience.
Reasons for Tooth Extraction
We understand that many patients experience anxiety during dental procedures, especially when it comes to surgical extraction. At Good Samaritan Medical & Dental, your comfort and safety matter to us, and we provide a full range of sedation and anesthesia to ensure a positive journey.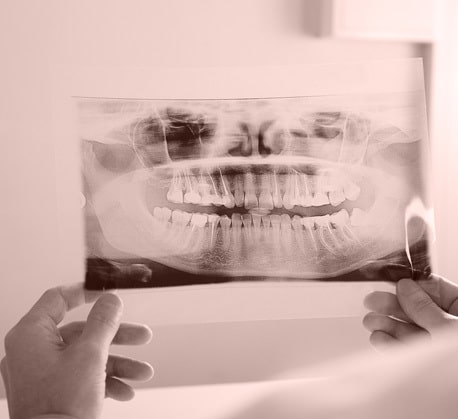 Our Dentist may recommend tooth removal if:
Your tooth is severely decayed or damaged
We can't save your tooth with root canal treatment
You have crowded teeth
You need space for cosmetic or orthodontic adjustments
You struggle with severe tooth decay or gum disease
Contact us to discuss your oral health problems, and we'll perform a detailed evaluation to determine if you are a valid candidate for tooth extraction.
What To Expect During the Tooth Extraction Procedure
During your visit, one of our dentists will welcome you into our office and review your oral history. We will also discuss your teeth replacement options, including dental implants to replace the missing tooth and restore your beautiful smile.
Our dentists rely on x-rays and visual observation to gather more insights into your situation before starting the extraction process. Early treatment and evaluation result in a superior outcome for our patients.
At Good Samaritan Medical & Dental we provide two types of extractions:
The Procedure
We begin by numbing the extraction site using local anaesthesia. If necessary, we'll apply sedation to help you stay relaxed during the procedure. Surgical extractions become necessary for teeth that need more time for removal, and non-surgical ones work well for simple teeth removals.
In both procedures, we use tools to loosen and grasp the broken or diseased tooth and pull it gently out of the socket. When we perform surgical extractions, we involve one extra step—cutting through the gum tissue to access and pull out the tooth. If your surgery requires stitches, we use sutures that dissolve in three days and don't need removal.
Our doctors are licensed and trained in providing various anaesthesia types for patients. Once the anaesthesia wears off, we'll prescribe pain medication to ease your discomfort.
Contact Us
Contact us today on 9522 3313 We aim to make the process easy for you. Our practice serves Sylvania and the surrounding areas.