Emergency Dentistry – Toothache, Cracked Tooth Appointment in Sylvania
Are you looking for a dental emergency clinic near you? Visit Good Samaritan Medical & Dental for urgent dental treatment.
When it comes to dental emergencies, the sooner you seek medical assistance, the better. For any minor or major complications,  come to Good Samaritan Medical & Dental. We are the go-to clinic for emergency dentistry due to our fast service, unmatched care, and fair prices.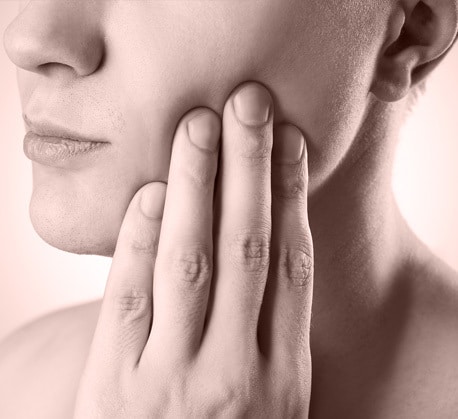 Our emergency dentist remains prepared to handle any situation, no matter how bad it looks. We use the latest tools and equipment to determine the source of the problem and provide an appropriate solution to relieve your pain.
Whatever your dental emergency, contact us to reach the understanding staff and schedule an appointment.
Same-Day Dental Appointment
For emergency dentistry or urgent care in Slyvania, you can call our dental care practice and schedule a visit for the same day. Let us know how fast you can come so that we can prepare a room for you and gather the team.
In addition to emergency dentistry, we offer a vast selection of services, including:
Tooth removal
Dental implants
Laser treatments
Ceramic braces
When you visit Good Samaritan Medical & Dental, we will carefully examine your teeth and gums, do an x-ray, and provide immediate care.
Common Dental Emergencies in Slyvania
Some of the common dental emergencies that patients experience include:
Chronic toothache
Broken or chipped tooth
Knocked-out or cracked tooth
Broken orthodontics wires and brackets
Dental abscesses
Chronic Toothache
If you experience severe toothache and your mouth is swollen, call Good Samaritan Medical & Dental to schedule an appointment for emergency care. In the meantime, apply ice and avoid aspirin or any painkillers because they may damage the tissue.
Broken or Chipped Tooth
If possible, save the piece of your broken tooth. In the meantime, rinse your mouth with warm water and apply gauze to stop the bleeding.
Cracked Tooth
Don't try to remove any tissue fragments. Instead, make sure the tooth stays in the socket. If you can find pieces of your tooth, put them in a cup of water with salt.
Broken Wires and Brackets
If your brackets or wires break and hurt your gum, tongue, or cheek, use something to push the braces into a more comfortable position. Never cut the wire or attempt to fix the issue yourself. Instead,  call Good Samaritan Medical & Dental to schedule an emergency dental treatment, and we'll take care of the rest.
Dental Abscesses
Abscesses are common infections that occur around the tooth's root. When not addressed in time, abscesses can damage the gum tissue and surrounding tooth or spread the infection to other parts of your mouth.
Contact Us
Our dentists at Good Samaritan Medical & Dental in 182 Princess Highway, Slyvania NSW 2224 aim to assist you no matter the dental emergency. We will discuss your options, prepare for a procedure, and help you recover from your emergency dentistry treatment.
Contact us today at 9522 3313 to schedule a same-day appointment, and we'll work to restore your oral health and get your smile back.