Dental Implants in 182 Princess Highway, Slyvania NSW 2224 for a Perfect Smile
Let our experts in dental implants and cosmetic dentistry restore your smile and confidence. Call today to book your appointment.
Good Samaritan Medical & Dental: Your Go-to Practice for Dental Implants in Sylvania, NSW
If you need a reputable and skilled dentist in 182 Princess Highway, Slyvania NSW 2224 for long-lasting and affordable dental implants, look no more. At Good Samaritan Medical & Dental, we pride ourselves on compassion and quality in every aspect of our practice. We provide exceptional dental care and impeccable results for every patient.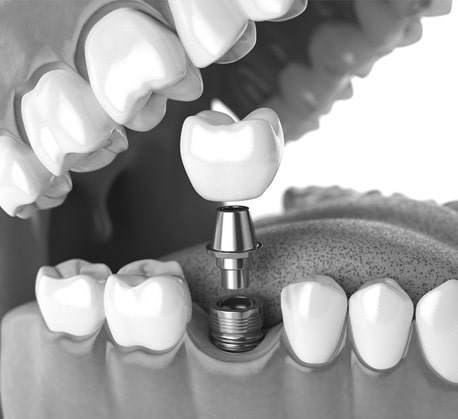 Our extensive experience in cosmetic dentistry and skilfully performed procedures will make you smile. Whether you have a missing tooth, suffer from gum disease, or face cavities, dental implants can prevent several conditions and improve your overall oral health.
Read through our reviews to see what customers think of our dental implant treatment.
All on 4 Implants: Full Mouth Dental Implants
The term "all on 4 implants" or "full mouth dental implants" describes any procedure that replaces all your broken or missing teeth in your lower or upper arch. At JR Dental, we combine implants to create a full or fixed bridge.
This permanent tooth replacement solution means patients won't experience the anxiety or discomfort that comes with wearing metal or traditional dentures. You won't have to worry about your dental implants slipping out while you eat or speak, and you can return to your favourite social activities. Let's review a few ways patients can benefit from all on 4 implants in 182 Princess Highway, Slyvania NSW 2224:
Preserve and support adjacent teeth
Support the jawbone and create adequate bone structure
Require minimal maintenance
Cost-efficient
If you want to learn more about the process, contact us to talk to one of our implant specialists and receive a detailed treatment plan.
Implant-Retained Dentures: Cost-Effective Solution To Replace Your Teeth
At Good Samaritan Medical & Dental in 182 Princess Highway, Slyvania NSW 2224, we use top-of-the-line technology to provide local patients with the best procedures and highest standards in implant dentistry. We understand that losing all your teeth due to an accident or disease can be a daunting experience, and we'll ensure that you receive treatment as smooth and stress-free as possible.
We offer implant-retained dentures, a cost-effective solution to replace a full set of missing teeth. During your first visit, our qualified health practitioner will welcome you and discuss your dental problems. We recommend implant-retained dentures if you:
Worry about your current dentures falling out
Find it challenging to eat your favourite food
Aren't happy about your smile
Our team knows that an invasive procedure carries risks, which is why we do every treatment with utmost precision and care. The ultimate goal is for patients to enjoy good oral health, and we'll do everything to make you feel comfortable throughout and after the procedure.
Book a Consultation
With expert implant dentistry in 182 Princess Highway, Slyvania NSW 2224 offered at Good Samaritan Medical & Dental, you don't need to worry about a broken or missing tooth any longer. Instead, we will provide a long-term solution to enjoy a healthy and beautiful smile. Contact us today at 9522 3313 to book a consultation and discuss dental implant options.