Strengthen Your Teeth and Get a Beautiful Smile With Invisalign in Sylvania, NSW, 2224!
Our dentists offer Invisalign to help you smile with confidence. Book your appointment today.
Good Samaritan Medical & Dental. The Best Clinic for Invisalign in Sylvania, NSW
We proudly offer Invisalign, the latest non-invasive and cost-effective method for restoring your smile. Whether you have a crossbite, open bite, teeth crowding and spacing, or midline shift, Invisalign aligner treatment makes an ideal solution for you. You can smile wide and with confidence without worrying about the braces showing like with traditional metal appliances.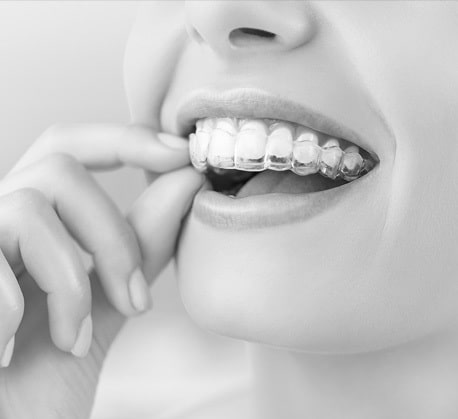 Good Samaritan Medical& Dental is the go-to clinic for Invisalign. During your first visit, our dental professionals will do a thorough examination of your teeth and gums, discuss your oral health history, and determine whether you are a suitable candidate for aligners.
We strive to give each patient a comfortable and positive dental experience and constantly work towards achieving that goal. Get in touch with our dentists to learn more about the services we offer
How Do Invisalign Work?
Invisalign deliver results twice as fast when compared to traditional metal braces. They are easy to clean, and you can remove them to eat, drink, brush, and floss, meaning you have no restrictions on your daily life or diet.
Before the treatment, we use a scanner to make a 3D impression of your mouth and create a personalized treatment plan for your needs. Next, our dentists will prepare a series of aligners that fit your teeth during each treatment stage. You should wear each set for two weeks and replace it with the next one in your series to achieve the best results.
Treatment times and series vary between patients. The process lasts until your teeth lie in a perfect position.
Who Should Get Invisalign?
We recommend Invisalign for adults and teens if you have:
Moderate crowding teeth
Teeth gaps
Severe teeth misalignment
Dental restorations
Get the Perfect Teeth With Invisalign
With Invisalign from Good Samaritan Medical & Dental, you will not only get the perfect teeth, but you will also enjoy other benefits:
Eat your favourite dishes without worrying about particles sticking in your wires
Comfortable to wear any time
Aesthetically appealing and almost impossible to notice
Less risk of dental injury
Proper alignment of teeth
Less stress on joints and jawbone
Ideally, you should wear your Invisalign between 20 and 22 hours a day to achieve optimal results. If you feel discomfort, try putting in the aligners at night to let them adjust to your jawbone and gums.
Schedule Your Appointment Today
If you or your child want a bright and beautiful smile minus the visibility and discomfort of metal braces, visit Good Samaritan Medical & Dental at 182 Princess Highway, Slyvania NSW 2224 to learn more about the options we offer.
You can also reach us at 9522 3313 to schedule an appointment or ask questions regarding the prices of Invisalign. We will answer your questions and give you honest prices based on your treatment needs.
Contact us today, and let's begin your journey toward healthy and strong teeth.